Sunday, September 25, 2011


By Matt Smith, CNN


updated 11:49 AM EST, Fri September 23, 2011

(CNN) -- The statement:

"President Obama has embraced a view of government-directed temporary fixes and gimmicks. They don't work. He's destroyed the economy."
-- Minnesota Rep. Michele Bachmann, during Thursday night's Republican presidential debate on Fox News.
The facts:
-- The recession from which the United States is still struggling to recover began in December 2007, 13 months before Obama took office in January 2009. That's according to the National Bureau of Economic Research, the nonprofit agency that tracks business cycles.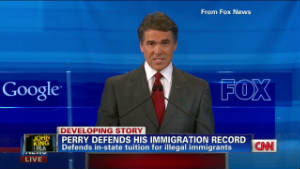 Romney and Perry clash at debate
-- By the fourth quarter of 2008, shortly after the banking crisis that resulted in the widely unpopular federal bailouts, the economy contracted by 8.9%, according to the Commerce Department's Bureau of Economic Analysis.
-- The bureau found the recession officially ended in June 2009, five months after Obama took office. The economy has grown in every quarter since then, though barely in the past six months, according to the Commerce Department.
-- The unemployment rate, a more direct concern to the average American, has remained high after shooting up from 5.5 % in December 2007 to a peak of 10.1 % in October 2009. It was 7.8 % when Obama took office, and it has held at 9.1 % for the past two months.
The verdict:
False. The Obama administration's much-criticized efforts to revive the economy may not have lived up to their billing, but statistics show the bulk of the damage was done before he was sworn in.